Your Local Emser Tile Dealer
A global leader in abundant tile solutions, Emser Tile is truly an American classic. Designing and producing some of the world's most luxurious tile and stone products since 1968, Emser Tile features one of the industry's most comprehensive collections of ceramic, stone, porcelain, metal, and glass tile products, as well as decorative accents and tile-setting accessories.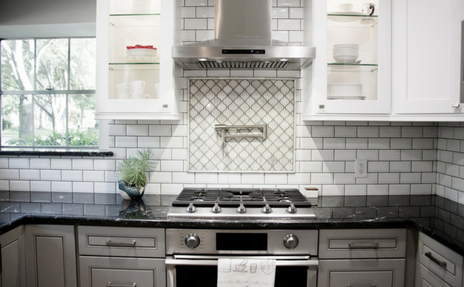 With so many options to choose from, Emser Tile products offer smart and stylish answers to every individual style dilemma. Setting decades of décor trends and celebrating each consumer's unique style and needs, Emser Tile is your go-to when you're seeking something beyond the ordinary. Emser Tile offers up over 3300 different tile types, so you'll find the perfect product, whether you're seeking something that emulates the traditions of master European craftsmen, or the glossy metallic of modern loft.
Explore Emser Tile
Emser Tile is all about style that's sustainable, with options including products made from recyclables, as well as earth-friendly manufacturing processes. Your favorite indoor and outdoor gathering spots will glimmer with Emser Tile, from your Tuscany-inspired dining room to your provincial poolside patio. Get inspired with beautiful Emser Tile products, and prepare for a full lifetime of beauty and enjoyment.
At Primera Carpet One Floor & Home, we're proud to carry a full line of Emser Tile tile and stone products in our Prescott Valley retail center. We can't wait to work with you to create the space you've been dreaming of with Emser Tile.